Artistic events, courses for young people in the creative fields, social projects, access to the latest technologies, digitization of the cultural environment, promotion and conservation of national heritage – are just some of the landmarks of Moldcell Foundation's partnership with COR Association and Artcor Center. Through all cultural initiatives, the Foundation encourages young graduates to explore their talent at home and create a community of professionals focused on promoting products/services worldwide.
The key creative industries we invest in and promote are: advertising, architecture, design, visual arts, performance, digital media, mobile gaming, IT, software animation, VFX, VR/AR. At the same time, through joint projects with Artcor, we participate in the preservation of cultural heritage, namely museums, art galleries, architectural monuments, bookstores, book publishing, theater performances, film launches, festivals with different themes.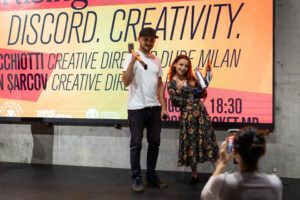 Talented young graduates who are looking for jobs are employed due to Artcor School courses and Moldcell Foundation support. At the same time, we are focused on the promotion of alternative and higher education in the Republic of Moldova.
Creative communities, through their common experiences, develop new products, services and innovative solutions that aim to create new opportunities for a better life in the Republic of Moldova.
Because many talented young people work in our country and their creative potential is growing, the Moldcell Foundation offered $ 50.000 to implement the Artcor creative strategy throughout the year and expanded the partnership with the Association COR and the Artcor Center. The simultaneous intersection of several cultures, professional workforce, cultural diversity, access to the latest technologies, fast Internet speed and well-developed IT market, emerging infrastructure, competitive and favorable business environment for start-ups and associations that support the creative industries – all form a favorable environment for the creative industries in Moldova.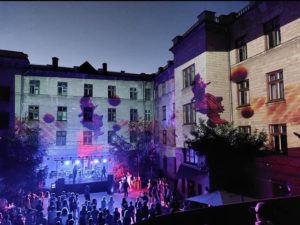 Artcor was launched in June 2019. With an innovative design, Artcor offers access to the technologies, a collaboration space, training opportunities and a dynamic ecosystem for the creative industries in Moldova. More than 1000 companies, freelancers, students and other professionals now have access to the latest technologies and software, all in a multifunctional space. Also, Artcor is equipped with the necessary technique for hosting cultural events, exhibitions, project launches.
Inspired by the activity and results of the Chaudhary Foundation and supported by Moldcell shareholders – CG Group, Moldcell Foundation supports and implements social, educational, business, innovation, research projects for the benefit of citizens and for the development of the country, guided by Digital Responsibility Pillars: Education, Support and Investments in Social Affairs, Society and the Implementation of Sustainable Development Goals.