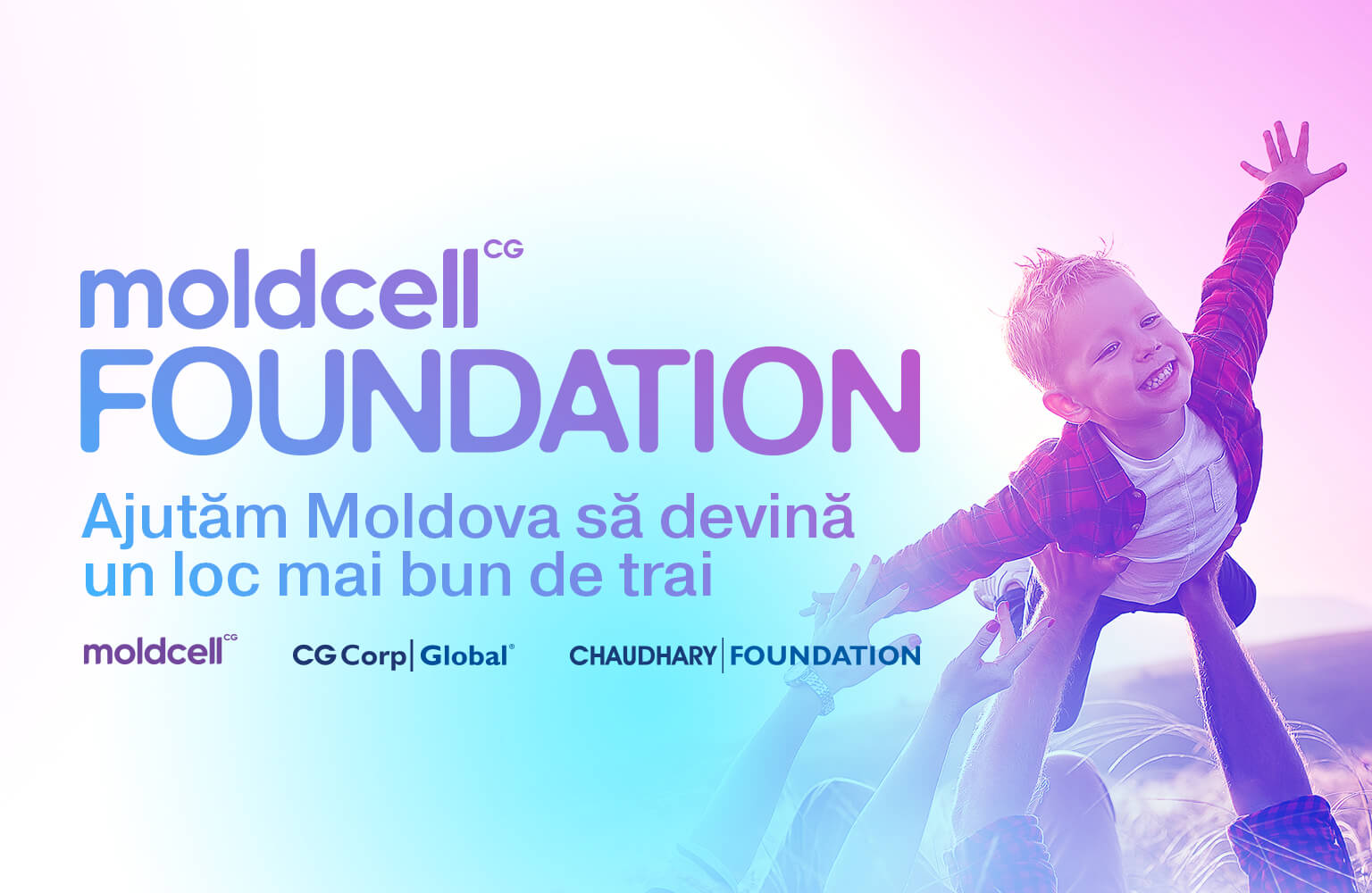 Our contribution is to have a positive impact on the lives of Moldovans by combining digital transformation, use of technologies, financial support, know-how and the implementation of projects oriented on UN Sustainable Goals.
Moldcell Foundation supports and implements social, educational, business, innovation and research projects for the benefit of the citizens and country development, guided by the Digital Responsibility directions: Education, Social Business Support, Society and UN Sustainable Goals Implementation.
The purpose of the Moldcell Foundation is to invest and implement projects with a strong impact on society, to contribute for better and long term changes in Moldova, namely:
   Contribute to the creation of quality infrastructure, necessary to ensure high-level training of ICT specialists, as well as to support the research potential of educational institutions.
   Contributing to the increase of business investments, financial support of social business ideas and providing the necessary support for their development, as well as stimulating innovation and creating opportunities in the field of ICT.
   Cooperation with international organizations pursuing similar objectives.
more than 10 million lei
for fighting against the Covid-19 virus
10 lung vents
to 8 hospitals from Moldova
5000 protection suits
for medical staff
36 500 free lunches
for front line doctors
1 097 310 GB
for supporting online education
2 420 800 minutes provided
for better communication during the pandemic year
more than 1100 old people trained
how to use digital technologies
more than 25 000 children and parents
trained to use safely the internet
more than 2000 children and parents
trained and informed about responsible gaming
President of the Moldcell Foundation
Nirvana Chaudhary
We appreciate the business priorities, but also the socially responsible culture of Moldcell, which has been part of the company's DNA since the beginning. We are proud to have launched the Moldcell Foundation, which will consolidate all philanthropic initiatives and social projects into a single strategic platform, designed to make Moldova a better place to live.