Every year, the Moldcell company is appreciated at the Moldovan Business Gala with high distinctions for its remarkable activity and essential contribution to the development of the business environment. Moldcell Foundation was the only winner of the Gold Medal in this category. In less than a year, there have been launched initiatives and projects aimed to change the lives of the people of Moldova for the better. Launched in 2020, the Foundation is a platform that brings together all the initiatives and projects of corporate social responsibility of Moldcell.
In 2021, Moldcell celebrated 21 years of activity, namely 20 + 1, because last year proved to be as significant as it was challenging and set the tone for new digital ideas and solutions that have driven digital progress in Moldova.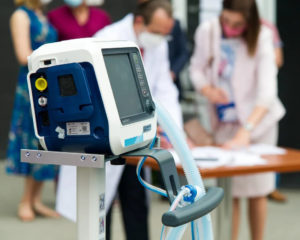 This year, the Moldcell Foundation managed to support those who needed help in the fight against COVID-19 (front-line doctors, patients, the old people, children from socially vulnerable families, teachers) with 10 vents offered at 8 hospitals in the country, internet traffic and free minutes, lunches for doctors. Extending the training opportunities for creative young people and supporting the ArtCor Center by signing the Memorandum with COR Association. Integrating older people into the virtual world with the help of the United Nations Population Support Fund partnership.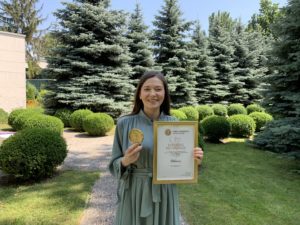 At this edition, it was the first time that Moldcell was awarded with 5 distinctions in various categories within the "Trademark of 2020 Year" competition. Integrity Trophy, for "Implementing Integrity Standards in the Private Sector", two Gold Medals, one for Moldcell Foundation and for "Online Business" category, two "Golden Mercury" trophies, one for "Important Contribution to Sustainable Development" and the prestigious trophy for "REPUTATION AND TRUST" awarded to the decision of the Organizing Committee taken on a complex assessment of the company's activity based on the image, positioning, strategy, quality of services and rating among subscribers.
Because #WeAreMoldcell, every distinction represents the dedication of all Moldcell employees, but also of our CG Corp Global shareholders who inspire Moldcell to new beginnings.